The Gender Gap Today: Closing But Not Closed
"Forgive and forget" demands the old adage. Forgive your enemies. Forget the wrongs once inflicted upon you. Forgive the universe for its innate and blind injustice AND forget.
Forget that!
This mantra should be enacted wisely not universally. While forgiving and forgetting can be constructive and beneficial most of the time, these actions can also destroy, corrupt, and impede that which is good. Ultimately, forgetting is the more damaging action of the two. For example how easy it is to forget how the hegemony, now and before, accepts inequality between the genders. Rather than forgetting, remember. Today, let's remember that in Europe the promotion of women to join decision making bodies outside of parliaments is basically unheard of. Let's remember that women still earn 15% less than men, and in the U.S. women make 81 cents for every dollar a man makes. Let's remember that women around the world represent 40% of the world's workforce, but hold only 1% of its wealth, or that women and girls are more likely to die relative to men and boys in low and middle-income countries, with 3.9 million "missing" women and girls recorded each year under the age of 60. The fact the sexes are not equal (yet) should not be forgotten. Everyone should know it; we should not tacitly accept it; but actively, dynamically, and passionately seek its correction.
Yet, this writer knows shockingly little about policy making, economics, and other practically useful topics. And while sanctimonious and academic writing lends itself with ease to these kinds of topics, UrbanTimes is an optimistic, forward-thinking magazine. So this article compiles evidence of the inequality faced by women and – more importantly – their progress around the world. While informative, this article hopes to kindle a fire for change. Below are examples on business, education, lifestyle, art, and romance.
One could conclude that our forefathers designed economics for the study of human dynamics; in a world of numbers everything can be measured: health, wealth, happiness, etc. And so economics displays the gender gap to anyone who looks for it. The statistics above irrefutably show this gap, but progress happens everyday. This is a Ted Talk about women entrepreneurs around the globe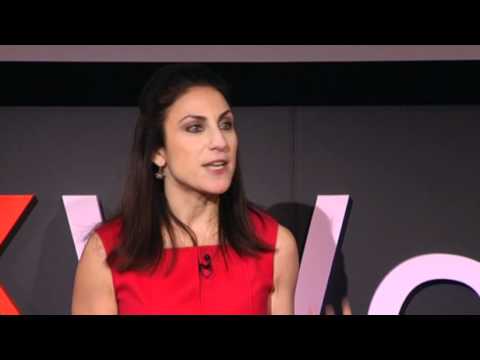 On education: in the U.S. in 2010 8% more women earned a bachelors degree than men. 'nuff said.
Social change that is to say changes in the lifestyle of groups of people tends to be slower and tougher to enact, but it can be done as women in India have shown. "Deeply patriarchal culture, rigid caste divisions, female illiteracy, domestic violence, child labor  child marriages and dowry demands" weigh heavily and roughly on the women of the Banda district of Uttar Pradesh, one of the poorest districts in India. There in 2006 Sampat Pal Devi formed the Gulabi Gang an extraordinary women's rights movement. People throughout the world named the group the Gulabi or 'Pink' Gang due to its members' bright pink saris, the members of the group  wield bamboo sticks if needed for self-defense. Initially intended to punish oppressive husbands, fathers and brothers, and combat domestic violence and desertion, the gang would seek out male offenders and attempt to prevail upon them by reason. Today, the gang has many male supporters, thousands of female members, and numerous successful interventions to their name. Furthermore, the sisterhood plays a role in ensuring proper public distribution of food-grains to people below the poverty line, and disbursement of pension to elderly widows who have no birth certificate to prove their age, and preventing abuse of women and children. Their story exemplifies that direct action and courage can change the world.
The world of art usually claims of possessing a truer democracy than the worlds of politic and religion, yet, more often than not, in museums (the cathedrals of the art world) the women are muses not the artists. In 1989, Guerrilla Girls (a New York based feminist collective) counted how many works in New York's Metropolitan Museum of Art to the realization that only 5% were by women, something it immediately sought to change. Today, there is a lot of evidence of their success. Last year half of the nominees for Britain's Turner Prize were women, as are three of the four photographers shortlisted for Canada's $50,000 Grange Prize as well. Despite the powerful influence of women on the cultural world today there are still a lot to be done, a recent example comes via Guerrilla Girls who last year campaigned around Boston to increase women's artist presence inside Boston's Museum of Fine Art from their current 11% of all artwork. Of five New York museums tracked by the Guerrilla Girls between 2005 and 2011, 28% of MoMA's solo shows and 16% of the Met's were by women.
Finally, romance. Rather than give obscure examples or little known facts, here is a poem to make you feel empowered in this area of life: