Smarter Than Your Smartphone: Are "Google Goggles" the Next Big Thing in Tech?
Dr Kevin Curran is a technical expert at the Institute of Electrical and Electronics Engineers (IEEE), and is also a reader in computer science at the University of Ulster. Below he talks about Google Glasses – spotted at CES 2013.
Google Glasses are an Android based augmented reality head-mounted display (HMD) from Google expected to go on limited release in 2014. The glasses display information in smartphone-like format hands-free and allow users to surf the Web via natural language voice commands. Aesthetically, they have a minimalist appearance consisting mostly of an aluminium strip with 2 nose pads. Project X is the internal Google name for the group responsible for the glasses and is led by Google co-founder Sergey Brin.
The glasses can be classified as a wearable computing device, as it is primarily a smart pair of glasses with an integrated heads-up display and a power source hidden inside the frame. In truth, not a great deal of technical information has been released to date despite Sergey's appearance on a US chat show and his recent trips on the New York subway wearing the glasses.
What we do know however is that the glasses allow you to search the Internet and display the results directly in front of your eyes, from maps of where you need to go to your latest stocks. You can connect the glasses to a phone via Bluetooth or Wi-Fi and use the phone's 3G or 4G connection, although they are capable of connecting to the Internet without an additional phone. There is also a camera on the front that can take photos of whatever you are seeing and share them instantly. Sergey has indeed shared some photos of him driving, when he put the put the phone into a mode that captured and shared a photo every 10 seconds.
We also know that the glasses use a transparent AMOLED display and are location-aware due to the inbuilt camera and GPS. The camera also seems to have a flash, but most accounts seem to tell us not to expect a megapixel monster on that front. One can also scroll and click on information by head tilting due to the motion sensing capabilities. There is also the ability to use voice both as input and output. Price has not been revealed but we can safely expect to pay prices similar to a top-end smart phone.
Although head-worn displays for augmented reality are not a new idea, these glasses have garnered a lot of attention and with that – high expectations. This comes partially from early reports of the features inbuilt: It really does seem to bring the utopian vision for modern geeks of instant 'God Mode' connectivity to the Internet, with the answer to everything at the tip of the nose as well as perfect navigation updates and 'always on' camera mode.
The party pooper as usual may come from the failure of batteries to keep up with the progress in technology. There is also the question of navigation without a keyboard. Both of these are by no means trivial to overcome. However, for now it seems we will have to wait until at least the end of 2013 to see an 'explorer edition' released to developers with a broader public release in 2014. Watch this space…..
Related: Google's 'Project Glass' is a Vision of the Future…of Vision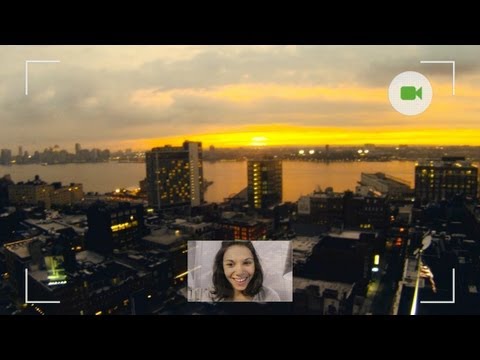 advertisement