Observe And Learn: In Nothing We Trust
Breakthroughs are achieved not by the hopeful but by the desperate.
I was browsing the web on Sunday morning, looking for a feelgood song, when I came across this: an animated infographic of the cosmos.
Now there's a way to start my day, I thought to myself. Nothing beats seeing space in its entirety, from Ground Earth all the way to the far confines of the known universe, stretching out over a whopping 13.7 billion light years, all in a matter of a few minutes, care of the American Museum of Natural History (AMNH) and its dedicated team of animators and data crunchers, all while having my morning cup of tea.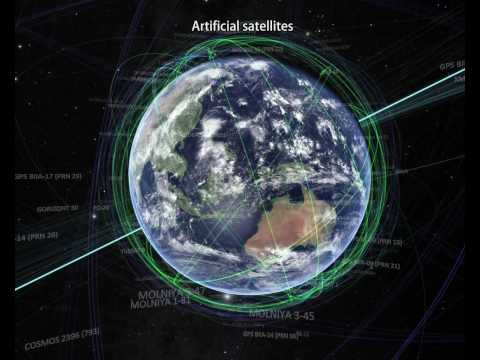 Talk about waking up to the bigger picture. The humongous tapestry. When the size of something is measured in the time it takes for light to cross it, you know you're talking about something extraordinary. 300,000 km per second (186,000 miles per second) multiplied by 13.7 billion years amounts to a mind-bending number. Everything we have ever known, that ever was and ever will be, is encapsulated in a bubble that stretches from one end to another in a diameter created by the Big Bang in the midst of… well, whatever lies beyond the universe.
Beyond, Without
What is there outside the universe? Logically, nothing. The universe rose out of nothing and in nothing it resonates. It is surrounded by nothing, floating in nothing. Nothing defines it.
For anything to exist, something else has to exist on the side, acting as a frame of reference
Before you start wondering what philosophical tune I woke up to, let me point out two reasons why nothing holds the key.
One, to perceive the universe as an entity, one must step outside it, visualize it and define it from beyond the confines of its own existence. In fact, for anything to exist, something else has to exist on the side, acting as a frame of reference, or backdrop, against which the first item may be defined. Without such contrast, everything is unidentifiable and practically non-existent. Like the ocean to the amoeba that never evolved beyond it, and which is floating within it without a frame of reference outside it, we would be unable to see the H2O for the water and the colors for the bigger picture.
This defining contrast arises either from something different and opposite (light-dark, close-distant, good-bad) or from the absence of something (light-no light, matter-no matter… on-off).
On-off. 1-0. Something-nothing. The premise of the digital age.
On The Backdrop Of Nothing
Nothing is not the mere absence of things. It is the presence of said things in absentia.
Nothing is not the mere absence of things. It is the presence of said things in absentia. Together with the state of being fully present, nothing and something form the interlocked, interconnected steps in the sequence that sees things turned on and off, on and off, to compile the spectrum we call Reality.
Thus the universe, which came out of nothing and floats in nothing, can only be perceived in the midst of nothing, and from nothing it has to be seen for it to exist in the first place, as a digital function of One in an endless sea of Zero.
This sea is of course so vast, and the universe within it so small, that it probably contains a gazillion more bubbles like it. Universal amoebae floating in emptiness, defining it and being defined by it in turn. An ocean blotted with countless zero-one sequences, standing in the midst of what may be an even greater bubble, or series of bubbles, in a gargantuan zero-one chain that is interconnected across a scale that transcends all sense of distance, repeating itself in fractal loops.
In terms of numbers, this would translate to 13.7 billion light years multiplied by 13.7 billion light years several times over, just to get us started off, riddled with zeros equivalent to eternity, then multiplied by the digital functions contained within each one, then added together to form a scale that grows exponentially, defining universes (1′s) on the backdrop of voids (0′s) that lie between smaller and bigger sets, ad infinitum.
I just made this formula up to show the sheer range of what it means to envision the universe as a spec within an ocean of specs.
I also think I am hardly making sense anymore. The scales I am talking about are too big to have any meaning in practical terms.
Yet they are not irrelevant. The point of this exercise is to see the universe for what it is: a unit, a bubble with form, content and an outer membrane, beyond which nothing exists.
This is what the animators of AMNH have done. They have revealed the universe from a vantage point where no observation of any kind could ever be made, tracing out for us not only our known reality but also the 'non-space' beyond it.
I guess something can come from nothing after all.
In the second and final part of this article I will reveal the second reason why nothing holds the key to everything.