What is Gamification and Why Should You Care?
PREVIOUS: How To Bring An Event To Life With Augmented Reality
When you think of gamification, what do you think of? Playing games? Like World of Warcraft, Mario Cart and Candy Land? Goofing around, preferably at work, and still getting paid for it? Designing video games to encourage teenage boys to spend hours trying to shoot their opponents? Those examples focus on the "game" element of the word, but aren't quite gamification. There are plenty of articles out there discussing gamification, but a simple definition is:
Gamification is the use of game elements and game design techniques in a non-game context.
Why is Gamification Valuable?
Gamification is not a new concept. As the infographic above shows, it was responsible for $25 million in venture funding investments last year, and is gaining popularity. This is due in part to its use by major Fortune 500 companies such as Microsoft [client], which found a way to gamify its application developer program Visual Studio in a way that increases developer interest in creating more applications. Another example is Nike, whose Nike+ line of gear gives people a way to track their running and share their successes with friends. There are plenty more examples, but one thing that they all share is their ability to use gamification to solve real-life business problems.
Companies are Using Gamification to Solve Business Problems
Business Problem: How to improve customer engagement. The USA network wanted to increase customer engagement by creating a loyalty destination around the network's comedy-drama TV show, "Psych." They hired gamification agency Bunchball to create Club Psych – an interactive website connected to the show's website that used gaming elements, such as allowing players to create avatars, participate in quizzes to earn points and badges, and create leaderboards and locations for players to communicate with others about the show.
The show's website saw a 130% jump in page views, a 47% increase in online merchandise sales and 30,000 registered users in the first month.
Business Problem: How to convince consumers to self-report their behavior. Popular mobile application foursquare built their business by using gamification elements to motivate users to report on their behavior. The application allows users to "check-in" at restaurants, bars and other venues, where they can see other users who are also there, gain points for checking in, compete to be the "mayor" of a location by checking in the most and earn badges by checking into similar locations. Businesses can also participate by creating locations at the site of their business and reward users for checking in.
According to foursquare, the application now has over 20 million users worldwide, resulting in over 2.5 billion check-ins since its launch in March of 2009.
Business Problem: How to increase employee idea sharing. Yammer [client] is an enterprise social network that encourages idea sharing and communication among co-workers. Employees can use it to create profiles/avatars, share projects they're working on and get feedback from their co-workers. This sharing and receiving feedback from co-workers employs the social element of gamification and also the feedback necessary to keep people coming back to the activity.
According to Yammer, the site helps companies increase their 3-year ROI 345%, results in 25% time savings, 66% faster service resolution time and 40% less email.
Business Problem: How to change consumer behavior. Car-maker Volkswagen launched a website called TheFunTheory.com that challenges people to change the behavior of others by using game-like elements to motivate a positive behavior, while making it more fun. One example from the site is The Speed Camera Lottery.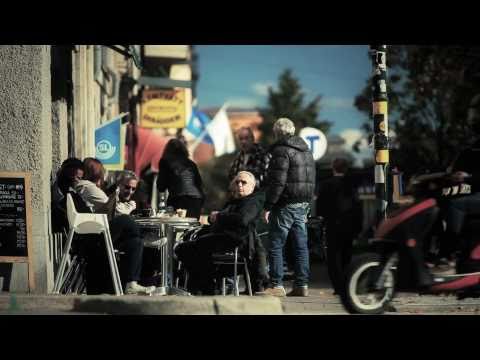 In the video, we learn how the speed camera, typically used to catch drivers who are speeding, also catches those obeying the speed limit and enters them into a lottery to win some of the money that those who received speeding tickets paid.
As is noted within the experiment's video, the camera was put to use for three days, clocking 24,857 cars. The average speed before the experiment in the 25 km/h zone was 32 km/h. During the experiment, the average speed reduced 22 percent to an average of 25 km/h.
Gaming Elements
Now that we've discussed examples of gamification, it's important to note some of the elements of gaming that were applied to these campaigns. Elements, such as badges, leaderboards, points, players and avatars are common examples of gamification that are used throughout the previous examples and others.
As was mentioned with foursquare, badges are a common gamification element used to reward players and give them goals to work toward. Different badges can be offered to give foursquare users incentive to check in at multiple venues. For example, blogger Doniree Walker notes that her favorite foursquare badges are the Hot Tamale badge, which she received by checking into multiple Mexican restaurants, or the badge she received for checking into multiple wine bars and vineyards, the Wino badge.
Leaderboards play on our competitive nature. In the speed camera lottery example from Volkswagen, the speed camera board acted as a leader board, showing players where they were in the "game."
Club Psych encouraged users to create players or avatars, which gave them a way to identify as a gamer within the website and communicate with other players.
There are numerous other examples of gaming elements that can be applied to gamification, but one thing they all have in common is that they help to motivate us, either to start playing, continue playing or master the activity.
Motivation and Engagement
Gamification employs elements of motivation and engagement that games use to draw people in and keep them playing. Some elements that can be employed from games in order to draw users in include tips like making the game easy so that users aren't intimidated, clearly explaining the instructions and creating a game-like environment.
Once users are pulled into the game, helping them to improve and eventually master the skills of the game keeps them playing. Slowly advancing the difficulty of the game and providing users with positive feedback – the way that Yammer allows, by letting users 'like' or comment on projects that coworkers have shared – as they progress helps them to feel encouraged and engaged with the activity.
Gamification Series
This series will explore how gamification is being used throughout various industries and its effect on those industries. The first installment will be coming in the next couple weeks, focusing on gamification within marketing.
As a disclosure, Microsoft (owner of Yammer) is a client of Waggener Edstrom, the public relations and digital agency I currently work for.
advertisement