5 Top Tips to Upcycling
There's always a day when even with a full wardrobe of clothes, you still feel as if you have absolutely nothing to wear. But rather than reaching for your purse and hitting the high street, why not  try a few simple steps to update your wardrobe and play a part in decreasing the damaging effects that fast fashion is having on our planet? Orsola De Castro, creative director of From Somewhere and Reclaim to Wear and co-founder of Estethica, shares her top tips to upcycling as part of the Eco-Chic Design Awards:
#1 Follow your waste stream
There will be waste at every point in the journey of a garment, whether that be at a production line or even at a mill. So rather than going straight to the haberdashery, why not try visiting a local clothing manufacturers, seeking their leftover fabric? You could then use this fabric to make your own stylish garments.
#2 Defects can be beautiful
A ladder in the fabric, to many, is a defect, but it can also be an opportunity to show a little individuality and creative flair. Rather than throwing out garments that have changed over time, due to wear, find a way to celebrate the beauty of the defect so that it becomes the main feature of the garment. Rather than throwing away an old faded denim jacket, why not experiment with bleach and elastic bands to create a cool, new tie-dyed one?
#3 Start looking into things a different way
You don't need to have the best resources, instead just work with what you have and often this will guide your creativity. If you have a couple of old pairs of jeans that no longer fit you, turn them into a tote bag, just like Leslie Richard. It's simple to do and much more resourceful than being sent to landfill.
#4 No scrap is too small
If you love the fabric, then find a way to use it. Whether it be through embellishment, adding feature pockets or creating paneling to an old dress. Even the tiniest change to a piece can transform it into a whole new garment.
#5 Finishing, finishing, finishing
In order to make a garment look exquisite, you must make sure that all finishing details are perfect. Take the frills off of an old dress and delicately sew them onto a new dress to make it much more lavish.
So take your time and create something you will be proud to wear again and again: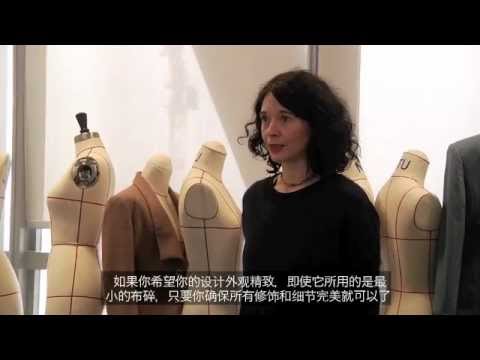 Previous in Eco Fashion: A 3D Approach to Sustainable Fashion: Electrobloom