Suffragette City: Why I Am A Feminist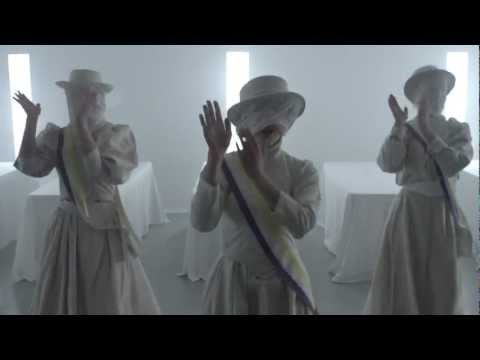 The video above, released on YouTube a couple of days prior to International Women's Day, is a fantastic reminder of the struggles that women have faced in working towards equality. It actually almost moved me to tears—no mean feat, since in general I don't cry except when I'm in physical pain.
I grew up in 1980s New Zealand, during the era of the "Girls Can Do Anything" campaigns. I thought that meant that when I was an adult, I would live in a world in which whatever I wanted to do, I could. I alternated between wanting to be an astronaut and a writer. My hopes of flying to the moon were dashed at about 15, when I discovered that you had to have perfect eyesight to be an astronaut, but, even at that moment, I had no concept that gender would play a factor in determining what I could and could not do with my life. I looked forward to living in a world of meritocracy, where my ambition would only be restrained by my ability and willingness to work.
So, did this meritocratic vision come true? Sadly, no. Every so often newspapers will proclaim the glass ceiling has been broken, feminism's work is done, because so-and-so has become the first woman Prime Minister, or CE of some major corporate. But the reality is that women are still under-represented in parliamentary systems around the world. At the end of 2011, only 19.5% of MPs around the world were women. In the business world, the numbers are even worse. In 2010, only 15.7% of the board members of Fortune 500 companies were women. Occupational segregation is still a huge issue – women are concentrated in low-paying professions, such as hospitality, administration, teaching and childcare, where there may be little room for advancement. In the US, women have made up half of new law school graduates for the last two decades, but only a third of the lawyers in the US are women.
Even in the world of literature, there is still a gender bias. VIDA, an organisation that promotes women's participation in the literary arts, recently released the results of its project counting up the number of articles written by women, the number of books by women reviewed and the number of women reviewers in major literary magazines such as the New York Review of Books, Harpers' Magazine and the London Review of Books. The numbers, presented in a series of pie charts, are astonishing, revealing a serious gender bias in the publishing industry.
In Western cultures, we have come a long way from the worlds occupied by the first wave feminists. Women have the right to vote, property rights, rights to equal pay for equal work. These rights were hard fought for and are now enshrined within legal systems. But feminism's work is not over. We do not have gender equality in our society. Systemic change occurs on several levels. Removing overtly sexist legislation is just a first step. The next is to shake gender bias out of the system by constantly questioning and critiquing the social norms and institutions that contribute to maintaining that system. This is what feminists do.
Currently, we're in what theorists call the third wave of feminism. It's hard to pin down a definition of third wave feminism. It encompasses a broad viewpoint, looking at inequality through a gender lens, but adding in other considerations such as class, sexuality and ethnicity. A lot of the work of modern feminism takes place in developing countries, and tries to think about issues of inequality on a global level. Some of the people doing this work might not see themselves as feminist, or would actively resist this word: "I'm not a feminist, but…"
I actually think more people should be feminists, and admit to it openly. I'd really like to see people reclaiming "feminist" as a positive word. So often it feels like being a feminist is something dirty that you keep secret, for fear of offending people. To me, being a feminist means that I believe that people of all genders should have equal rights within society. It doesn't mean that I hate men. It doesn't mean that I don't enjoy painting my fingernails hot metallic pink. It doesn't mean that I have no sense of humour, or have a contempt for popular culture. It just means that I want the same social, political and economic rights to be available and applicable to everyone in my society. It means that I want agency over my life, and my body. It means that I want my contribution to society to be as valued as anyone else's, and for my potential to not be limited by my gender. I am a feminist, and I say it proudly, to honour those people who worked so hard to ensure the rights I have now, and in acknowledgement that the work that began with the Suffragettes is still not complete.
What about you? What do you think feminism means? Do you consider yourself a feminist?
advertisement