ACTA: A SOPA By Any Other Name
The publicity and protests around the SOPA and PIPA acts gripped the attention of ordinary people and politicians alike, but did the noise of the crowd drown out the sound of a bigger threat?
ACTA (The Anti-Counterfeiting Trade Agreement) is a piece of legislation which is designed to establish international standards in intellectual property protection. In principal, the treaty is a response to the increase in piracy of copyrighted materials, and aims to protect the owners of copyrighted materials and prevent the manufacture and sale of counterfeit goods. These are noble aims, but ACTA has been drafted in such a way that it seems less protective, and more prohibitive.
ACTA has been compared to SOPA and PIPA, and E.D. Kain summed up their similarities in Forbes, arguing that they are "defined by opacity: secret negotiations, closed door talks, no public discussion."
Negotiations around ACTA, until very late stages, took place in secret. These discussions took place between relatively wealthy nations and trade associations such as MPAA and RIAA, with the aim of creating a "gold standard" of intellectual property protection. This agreement will have implications far beyond the countries that negotiated it, which angers citizens who believed that their constitutions would protect them from such outside influence, and are naturally concerned that certain checks and balances were not part of the process.
Without input from ordinary citizens there are concerns that the agreement is not in the public interest, and instead stands to benefit MPAA and RIAA. Alarm bells concerning the blurring of the lines between copyright protection and outright censorship were raised as far back as 2010, when a representative of MPAA asked during an ACTA information meeting during negotiations in Mexico whether or not ACTA could be used to block access to "damaging" sites such as wikileaks.
ACTA has been drafted in a way that is so restrictive, that many of the internet's most positive traits such as creative collaboration, and creation of free content and software will be restricted. Because ISPs will no longer be able to host some free software, some of the most important tools of freedom of expression online will be restricted to wealthy nations and their citizens. Because the standards proposed are expected to be enforced internationally, people obeying the law of their own country with regard to their online activity could face imprisonment and fines if they are found to contravene the act.
Legal safeguards protecting ISPs (Internet Service Providers) will be removed, and they will be legally obligated to violate user privacy if the act calls for it based on "suspected of infringement activities" without any legal process. This has terrifying implications on free speech, fair criticism and even satire. If it is "suspected" that this infringes ACTA then any private citizen's internet activity is open to scrutiny and legislation. Can we be certain that governments will not use this legislation to oppress citizens?
Despite these concerns, on January 26th, the European Union and 22 of its member states signed the treaty. Since then, Kader Arif, the EU Parliament's independent monitor for ACTA has resigned in protest, saying
"the whole process which led to the signature of this agreement: no consultation of the civil society, lack of transparency since the beginning of negotiations, repeated delays of the signature of the text without any explanation given, reject of Parliament's recommendations as given in several resolutions of our assembly."
So, if countries have already signed ACTA, it must be too late to act? Not quite. Ratification of the act is pending approval by the European Parliament, and this is not expected to happen until June 2012. There are a few things you can do to protect some of the freedoms afforded by the internet, which ACTA could erode:
1. Tell everyone
Very few people have heard of ACTA, or the effect it could have on the internet as we know it. Share articles, stories, and videos (like the one bellow) and raise the collective consciousness.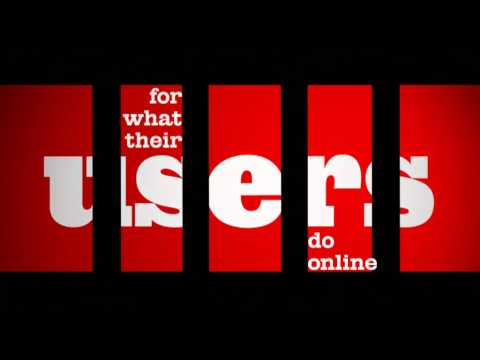 2. Sign the petition
Avaaz.org is aiming to deliver a petition to the EU Parliament once they reach their target of 2 million signatories (present count: 1,492,742 and rising). Add your signature here.
3. Call the INTA committee
The EU's committee on international trade (INTA) is currently preparing a report on ACTA. Call your country's representative and tell them about the dangers of ACTA, and that you want your concerns as an EU citizen to be included.