Hip Hip Hurrah! A Week of Eco-Friendly Party Tips Part 4
Wherever you go, no matter what the weather, always bring your own sunshine.  ~Anthony J. D'Angelo
Brightening up your next evening event will be a cinch with votives, eco-friendly electric lights, and mason jar lanterns.
ILLUMINATE A GLASS JAR!
For our lanterns, we're opting out of the stencils and frost sprays. Instead, we are only using the jars, wire, and tea lights. We are also using jars that we have around the house, so they will not be uniform. You can purchase mason jars from your local organic grocery store, craft store, or online.
When filling your lantern, avoid paraffin candles as according to a 2009 study they have been proven to be toxic with emissions of known human carcinogens [American Chemical Society (ACS)].  Insert tea lights made from renewable sources such as beeswax, soy, or palm oil. Depending on the size of the candle and where you will place your lantern, you may or may not wish to use rice or sand to stabilize the candle. Wire clothes hangers can also be re-purposed to make excellent, sturdy hangers for these elegantly rustic decorations.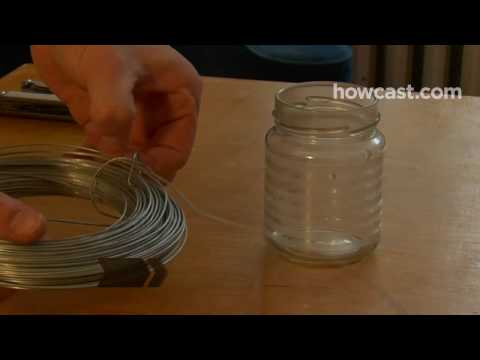 For a less crafty take on lighting, create a magical atmosphere with power saving LED lights. String them up, plug them in and enjoy the glow.
The easiest way to elegantly light up your party is to purchase candles made from renewable sources, light them up and place them strategically and safely around your table. I wouldn't recommend this technique for an event where children are present; as candles and young children, especially hungry ones after sundown may not make the best party mix!
Have a great time playing around with your new lighting options and check back soon for ideas on setting an eco-chic party table.
Your friend,
advertisement